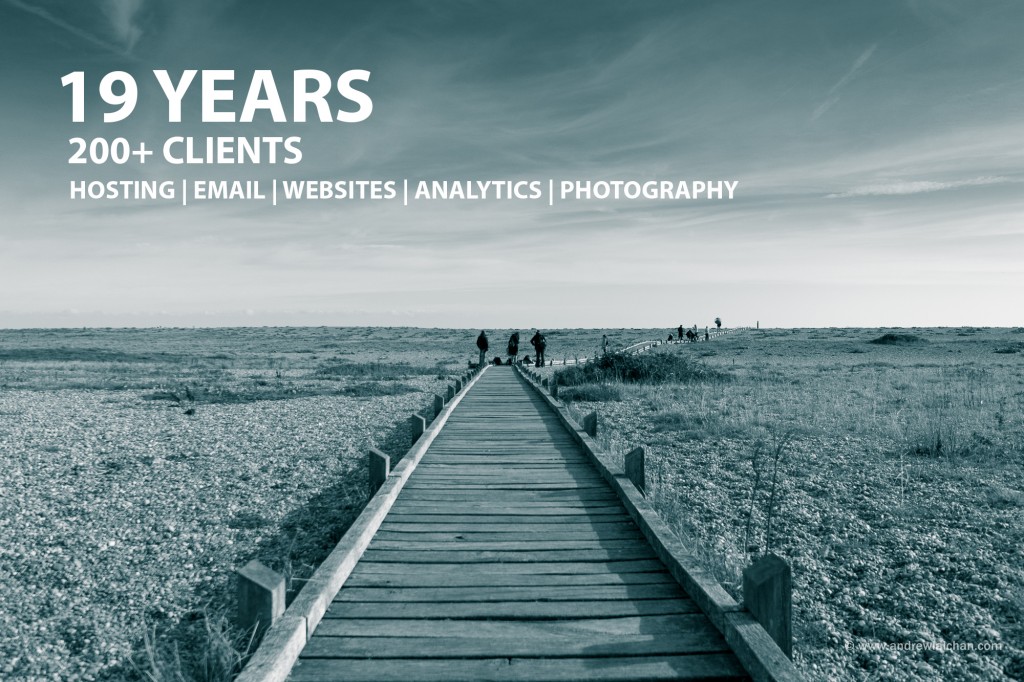 This week Chaplin Multimedia starts its 19th year. It seems a life time ago since we started when you had to explain the web to potential clients. Now everyone knows what the internet is. Over that time we have had over 200 clients with the services provided to them ranging from hosting to photography.
Looking towards the next 12 months, we will be utilising our Google Partner status giving more help to our clients on getting more out of the Google advertising platform. In November we will be spending 2 days at Google UK getting the latest updates.
Social Media Advertising
Getting a return on investment is important for all our clients and one way of doing this is using the various social media platforms more effectively. Most of them now have an advertising option we have been trialling these out to see which one has the biggest benefit. Though it is not for every company it depends on the sector you are in.
Photography
As the saying goes "a photograph is like a 1000 words" we can help you get your products / message across using photographs.
Contact us if you want know more and would like us to help you gain business online by filling in our contact form.